BRASS PG Cable Gland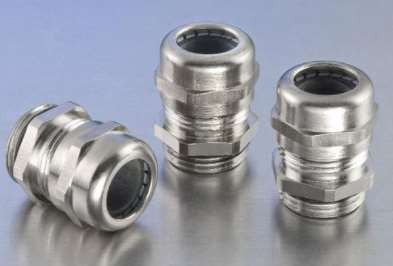 BRASS PG Cable Gland
Product Description
Ingress Protection: IP68 Material: Nickel Plated Brass Thread: PG
Seals: Neoprene / Nitrile Insert: Polyamide Nylon 6
These Glands are used where protection against Dust, Water, Strain & Vibration is required. This is also called as Liquid Tight Gland These Glands are used specially in measuring & controlling instrument, Machineries, System manufacturing, Panels etc.
Technical Specifications:
Size: PG 7 to PG 48.
Ingress Protection: IP68 Material: Nickel Plated Brass Thread: PG
Seals: Neoprene / Nitrile Insert: Polyamide Nylon 6
Operating Temp: -20C to +100C
Application: Outdoor or Indoor for use with all types of unarmoured cable. Function: Provide Seal on outer sheath of the unarmoured Cable.
| | | | |
| --- | --- | --- | --- |
| Sr.No | Size | Thread Length | Clamping Range |
| 1 | PG 7B | 7.0 | 3 - 6 |
| 2 | PG 9B | 8.0 | 4 - 8 |
| 3 | PG 11B | 8.0 | 5 - 10 |
| 4 | PG 13.5B | 10.0 | 6 - 12 |
| 5 | PG 16B | 10.0 | 10 - 14 |
| 6 | PG 21B | 10.0 | 13 - 18 |
| 7 | PG 29B | 10.0 | 18 - 25 |
| 8 | PG 36B | 10.0 | 24 - 31.5 |
| 9 | PG 42B | 12.0 | 30 - 37.5 |
| 10 | PG 48B | 12.0 | 34 - 43 |